'Tis the season... for tension, stress, meltdowns... oh! wait... Unless you are a yogi! Then it's the season for yoga, meditation, relaxation, rejuvenation... you get it! We have just a few precious weeks between Thanksgiving and Christmas to dedicate some very needed time to self-care. As a yogi, you know that this is EXTRA important at this time... so we have a few special opportunities in the form of 3 week series available during this little December window! May it support you to thrive during the holiday season!

These particular series are designed for EXTRA TLC ... just what you need in the midst of the winter season frenzy... a little immersion into yourself to get you through the week... or sign up for more than one series and make this December a totally healing and transformative month!

---
Meditation Series

Experience therapeutic spinal release followed by guided meditation for Self-awareness in a comfortable seated pose for meditation. This series offers a journey from discovering ease in your physical body to cultivating an experience of bliss to carry into simple guided meditation. As a human being you are built for profound spiritual awakening, most deeply available to you through meditation. Experience individual attention and profound support for your body and mind so you can learn to sit comfortably and develop a yoga practice that takes you naturally and easefully into meditation.

January Dates TBA

Shavasana Series

Each week in this series offers therapeutic spinal release PLUS an extended inward exploration through the layers of your being. With your spine open, you'll drift inward under Kaya's expert guidence.

Release all physical tension
Reduce fatigue, stress and anxiety
Increase energy, peace and joy
Resolve latent impressions buried in the unconscious mind that can be the underlying cause of dis-ease
Quiet mind and experience letting go
Stimulate parasympathetic response
Promote awareness and inward focus​

Thursdays

December 3, 10, 17

5:30pm-7pm

with

Kaya

$60 for the series

Yoga Therapy Series

​Details TBA

Sundays

December 6, 13, 20

10am-11am

Wednesdays

December 2, 9, 16

10am-11am

with

Kaya

$45 for the series
Powered by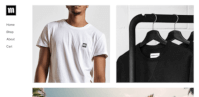 Create your own unique website with customizable templates.