"Because of SRY
™
I
no longer require a chiropractor, after many years. This yoga has changed everything. I finally get to feel peace in my body." – Gita, Administrator
"I don't think that I have ever felt this open. I can now track an open path all the way from my head, through the inside front of my hip, and down to my toes. I also have a new sense both of calm and exuberance." – Tim, CEO
"The chronic pain in my left arm is pretty much gone. I know it has a lot to do with taking SRY
™
class regularly! My ribs are not as "stuck", allowing me to work more easefully, which is really amazing and necessary!" – Lava, Massage Therapist
"Almost immediately after I began
SRY
™
classes my hip pain was almost entirely gone! If I maintain a daily practice at home I can now prevent what used to be chronic pain in my hips. This change has led me to feel more connected to the joy of my body and the ease at which it can move me through the world." - Anonymous
"This technique is exquisite" - Vanessa, Horticulturist
I now feel more free and liberated in my body and I have truly come to love the daily ritual of getting on the floor with my blankets, finally connecting to a home practice I had been struggling for years to foster.
SRY
™
meets me where I am, and allows me to connect with that place deep inside of myself where I no longer judge my body but love it, and it shows me it loves me back!" - Anonymous
'This practice has given me experiences of the deeper states of consciousness I always yearned for. I was into 'new age' and Indian traditions from a young age but never had the transcendental experiences I heard about. With SRY
™
I accessed absorbed states of consciousness and bliss for the first time in my life. It is mind blowing!' – George, Psychotherapist
"Thank you! After the
SRY
™
workshop I am much better. Have been doing chair poses for 15 mins 2 X day... It is helping. THANK YOU for bringing me home to my body! Much love and appreciation for your care and expertise." Dinah, Professional Dancer
"I started off using
SRY
™
as a tool to solve my chronic pain and health issues. Now that a lot of that has been resolved, I not only use it as a tool to maintain better health (and continue to improve), but it is primarily beneficial to my mind state and as a way to let go of deep emotional and behavioral patterns. I always feel better in my body after, but it is the shift in my mental state from SRY that is of primary importance to me now." - Barbara, SRY Yoga Teacher
"Slowly, all of my old injuries are clearing out. The shape of my body is changing, lengthening and slimming. My face is changing. Some days I look in the mirror and feel I look ten years younger. " - Anonymous
"The physical practice of
SRY
™
helps me to be fully embodied. The whole of the teachings in the classes yoga allows me to live a unified life."Kimberly, Social Worker and Poet
"I get relaxation. freedom from anxiety, lessening of depression and a clearer mind. The teachers' continued support and teaching helps me heal holistically. Thank you so much for the work so far in my journey with you." - Chuck, CPA
"After my first
​yoga therapy ​
session I could immediately see improvement in my posture. My neck was longer, my spine lengthened, my shoulders dropped and less hunched forward. With regular yoga therapy, and my home practice, my muscle tension has significantly decreased. I have an increased range of motion in my neck, my posture is improved, and the hyper-flexibility in my hips is starting to resolve. My mind is more calm and I'm able to stay centered through my day, while staying at home raising two small children." - Anonymous
"I approach each
SRY
™
session with excitement about possibility, and I enjoy the focus and the calmness and peace. At the end I feel calm and peaceful, like I have been on a little journey. I leave quietly happy to meet the day." - Patty, Retail Shop Owner
Powered by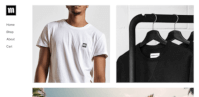 Create your own unique website with customizable templates.